100% Design & Build 2019
100% Design, Celebrating 25 years of cutting edge design.
Next week at the Olympia London From the 18th to 21st September 2019.
100% Design is the largest and longest-running design trade event for industry professionals in the UK. Celebrating a quarter century of unearthing some of the industry's most influential people, this year's show will be an un-missable destination for design and innovation.
Not long to go! Our participation in this year`s 100% Design show at the London Olympia is something we are highly looking forward too.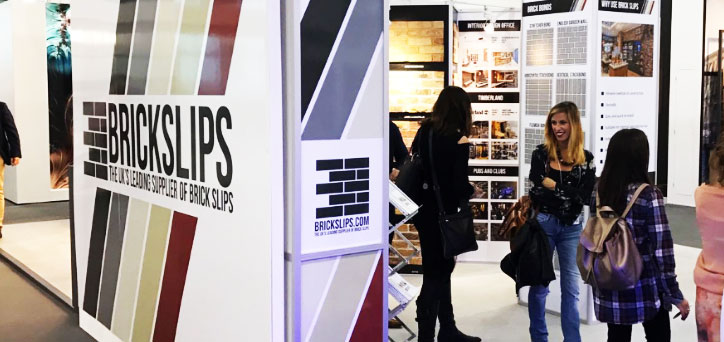 Our team will be exhibiting in the Design & Build section of the show.
This section is dedicated to architectural build and design.
Being in the Design & Build section enables us to showcase our latest products and let London designers and Specifiers get a first glimpse of what products are coming up next.
Design & Build is the only event to bring together high end architecture and interior design.
Featuring an extensive educational programme which includes a Talks Forum and CPD Hub it is a must-attend event for industry professionals.

Visiting the event is a great opportunity to have one to one discussions with our team including sales and technical advice. 100% Design is the largest design trade event in the UK. Recognised by the international design community and designed to be an experience rather than just another trade exhibition.
We will be exhibiting our full range of products and our latest collections at the show, so please come visit us on Stand G9F.
Venue Address
Olympia London,
Hammersmith Road,
Kensington,
London
W14 8UX
Opening Times:
Wednesday 18th Sept: 10.00 – 17.00
Thursday 19th Sept: 10.00 – 21.00 (100% Design Late Night: 18.00 – 21.00)
Friday 20th Sept: 10.00 – 17.00
Saturday 21st Sept: 10.00 – 17.00
Tickets
Registration for 100% Design 2019 is now open.
Register to visit and be the first to hear about exciting show announcements.
Trade – Free in advance (£15 on the door)
Press – Free
Public – £15 in advance (public day – Saturday 21 September)
Students – £10 in advance